TWO GENERATION APPROACH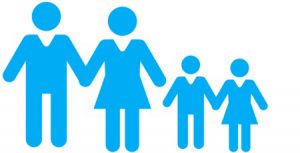 In partnership with Sheltering Arms Educare Atlanta, TCWFI provides childcare vouchers and wraparound services to more than 125 families with children ages 0 to three through our Two-Generation (2Gen) approach. 2Gen is an innovative model focused on providing simultaneous, intentional services to both parent and child to accelerate and maximize family outcomes.
EMPLOYMENT SERVICES
We work to help unemployed and underemployed individuals gain family-supporting jobs and advance within careers. TCWFI leverages a robust network of Atlanta's employers in various sectors, serving as a resource to meet industry demands for a well-trained workforce.
INDIVIDUAL COACHING
Different from traditional case management models, the TCWFI coaching model uses a personalized approach, pairing each participant with a pathway coach who works one-on-one with individuals to identify strengths, match interests with opportunities, set goals and develop strategies to overcome barriers and move towards family economic success.
TRAINING & EDUCATION
Our training and education division helps individuals gain the edge to be competitive in today's job market with a focus on resume development, interview mastery, soft and hard skills, literacy and digital literacy, and financial literacy and asset building. Programs range from four – six weeks equipping graduates with various industry certifications that accelerate opportunities for employment and advancement.